Airship Electrical Engineer
Our high-flying vision at Kelluu is to transform airships into a new, compact, high-tech form that can stay in the air (almost) permanently. Everything that is valuable to be checked from a bird's eye view can be checked better, faster, cheaper, and smarter with Kelluu. https://kelluu.com/
---
Our technology and smart solutions are an answer to the ever-increasing threat to our lives due to the climate change crisis. Scanning and collecting real-time data from the air, we can prevent and minimize, for example wildfires, floods, and other natural disasters globally, all this with nearly zero emissions.
We are looking for an
Airship Electrical Engineer
To organize electrical engineering in Kelluu. You will be in a crucial role in developing the first scalable airship type's electrical system, its documentation, and compiling compatibility guidelines, reliability analysis, and module-specific improvement roadmaps. You will assemble electrical wiring that will last all four seasons - to make Kelluu's journey possible all year long.
Your competencies:
degree in electrical or electronics engineering
background in designing DC systems, electronics design, and sourcing
knowledge of reliability analysis
experience from organizing work independently. You are able to work without existing guidelines.
Personal qualifications that help you in succeeding:
Can-do attitude. You can rise above when faced with challenges.
Explorer mindset. You are not afraid to branch out to find fly to new heights.
Long-term focus. You can see beyond the horizon and enjoy continuous development.
We offer you an exciting project to work with and a position where you have a big impact in our team. Hop on our ship and you get to be in a crucial role in Kelluu's take-off to revolutionize airships - to be the solution to the biggest threats we face today and in the future.
How to apply?
Please submit your application as soon as possible via our career site, as we are conducting interviews throughout the application period. If you have any questions about the role or recruitment process, please do not hesitate to contact our HR Partner Kristian Paloheimo at +358405738900 or at kristian@sytyta.fi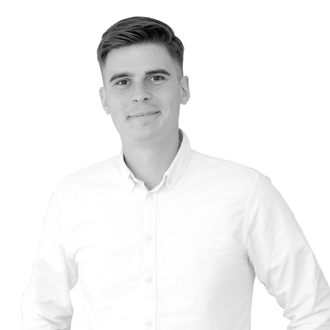 Why apply?
Working with Kelluu you get to be part of something truly meaningful, not just for you and us but for society. We are passionate and share a common goal to make a difference with our technology and to solve the most significant threats we face today and in the future.
For our mission, we need the best talent out there. Check out our job openings and connect to make sure you don't miss this ship!
About Kelluu
Kelluu produces small, autopilot airships that can stay in the air (almost) permanently that are used to collect real-time data from its location and transfer it wherever needed.
Airship Electrical Engineer
Loading application form